Easy-to-use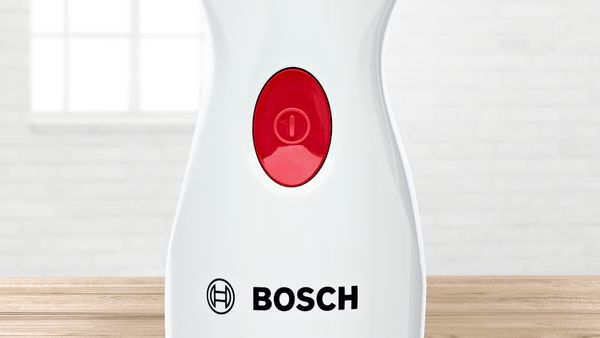 Easy mixing at the push of a button.
Mixing made easy: Enjoy perfect and quick results with just one hand. Simply press the button and the hand blender does all the work for you thanks to constant speed.
Easy-to-clean
Removable mixing foot for easy cleaning.
The hand blender should be cleaned effortlessly and in a few simple steps. After the work is done, you can remove the mixing foot with a simple turn and then clean it under running water or in the dishwasher.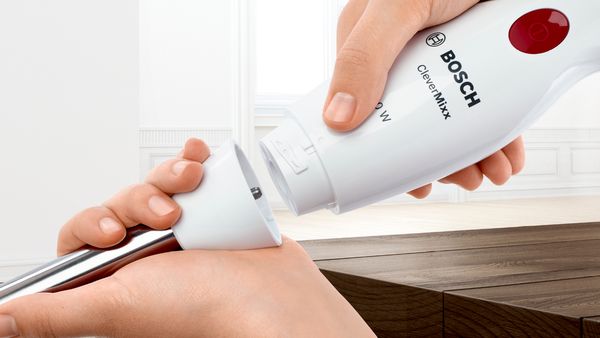 Variety of applications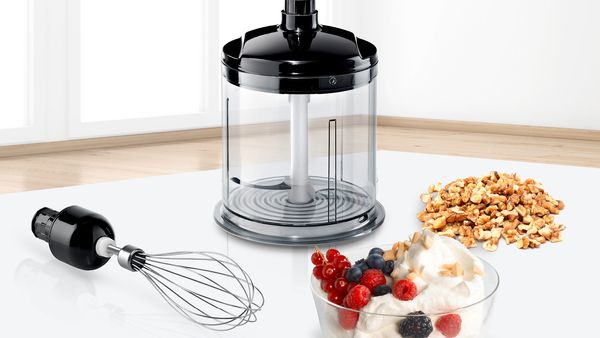 Homemade with universal shredder and whisk attachment.
Homemade tastes best. The universal shredder processes ingredients such as herbs, nuts, meat and onions in no time. With the whisk you can whip up egg whites and cream and prepare light cake doughs or desserts. The accessories are dishwasher-safe and can be used quickly.
Comfort
An ergonomic lightweight for easy handling.
You can feel the effortless mixing in your hand. Thanks to the ergonomic handle, the device lies comfortably in the hand. The low weight ensures easy handling.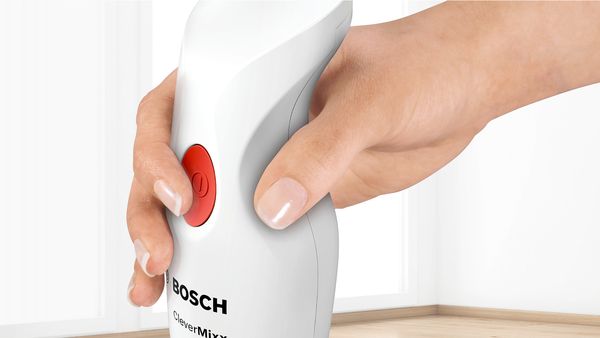 power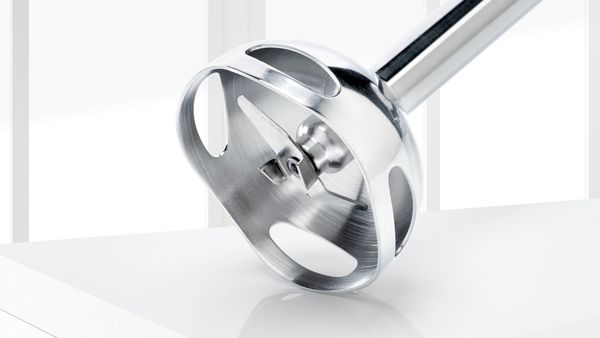 The efficient way to fine results.
The durable 4-blade stainless steel knife ensures fine results with perfect consistency in no time thanks to more cutting performance. Whether puree, mix or chop, the knife processes your ingredients thoroughly. At the same time, the AntiSplash function helps you to keep your kitchen clean.
Everything you need for easy mixing and pureeing.
Let yourself be surprised by the variety of recipes – whether soups, dips or drinks. The powerful motor ensures fast and perfect results with your favorite ingredients. Puree at the push of a button and enjoy freshly prepared dishes in no time at all.